Introducing Ticket Export (Beta), the new functionality that allows users to generate an export of tickets to .CSV based on the parameters they select. Whether you need to fulfill an auditor's request to check who did what and when, send data to others in your team, or simply create exports for reporting purposes, Ticket Export makes it easy.

With a vast number of filtering options, users can select the parameters they need to match in order to generate the export. This ensures that only the tickets that meet the selected parameters will be exported. These parameters can include any of the most important data points, such as assignee, requester, ticket status, and approver, among others.
Ticket Export also includes an advanced mode, which allows users to write a Zendesk search query to find matching tickets. This gives users even greater control over the data they export.
Once the filtering options have been selected, users can choose what data they want to export. This includes any of the Zendesk system fields and custom fields, as well as ticket approval history and audits. With all of this data at their fingertips, users can create highly customized reports tailored to their specific needs.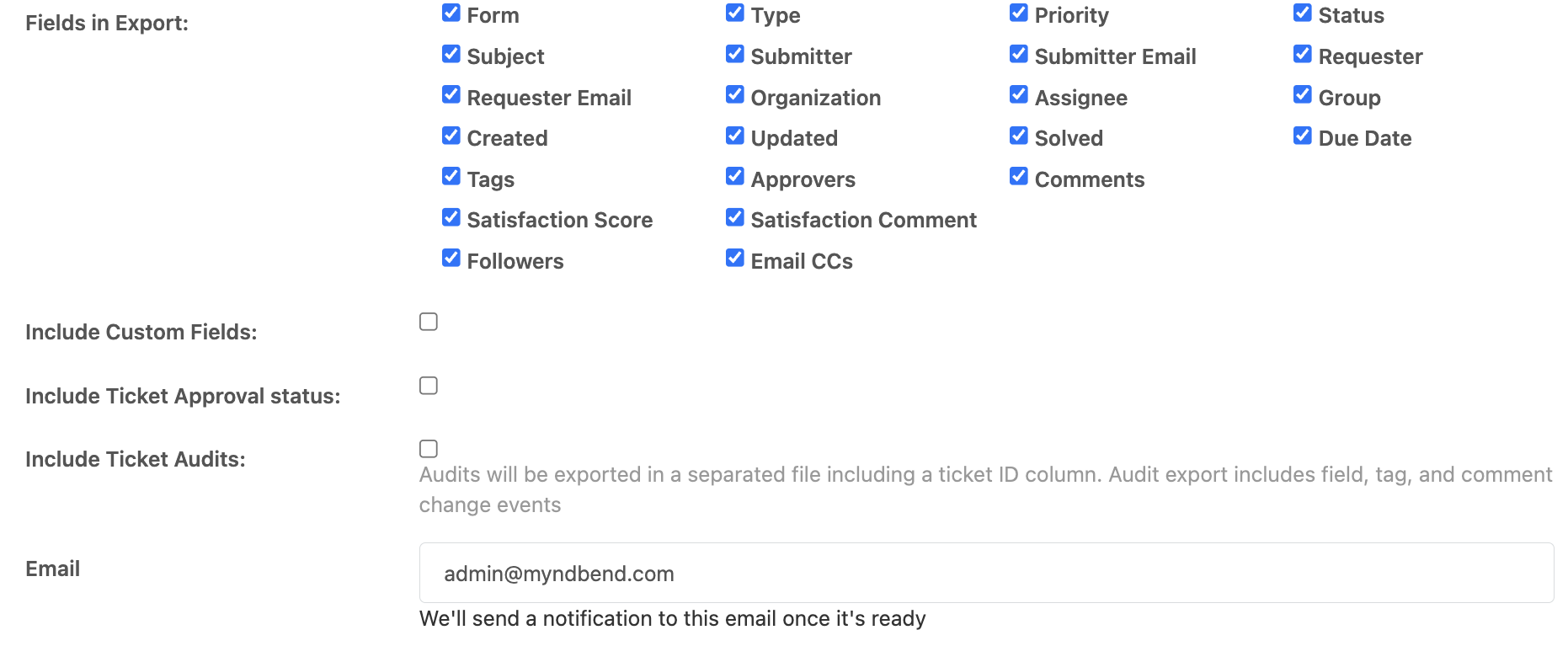 As generating the export can take a couple of minutes, we will notify users via email once the export is ready to be downloaded. This ensures that users can continue working in Zendesk without interruption while their export is being prepared.
In summary, Ticket Export (Beta) is a powerful new functionality that gives users greater control over their ticket data. With its extensive filtering options and customizable export capabilities, it makes it easy to generate reports that meet specific business needs.