Do you struggle to keep track of important events and deadlines across your Zendesk and calendar? Myndbend™ Process Manager's Calendar (Beta) has the solution. Our functionality allows you to sync any of your Zendesk views to your preferred calendar – whether it's Google, Outlook, Apple, or any other.
With Calendar addon, you can easily increase visibility and stay on top of important events, such as new hires joining your team, vacation dates, IT change releases, and more. Simply select the Zendesk view that holds the tickets you want to see in your calendar and sync it with ease.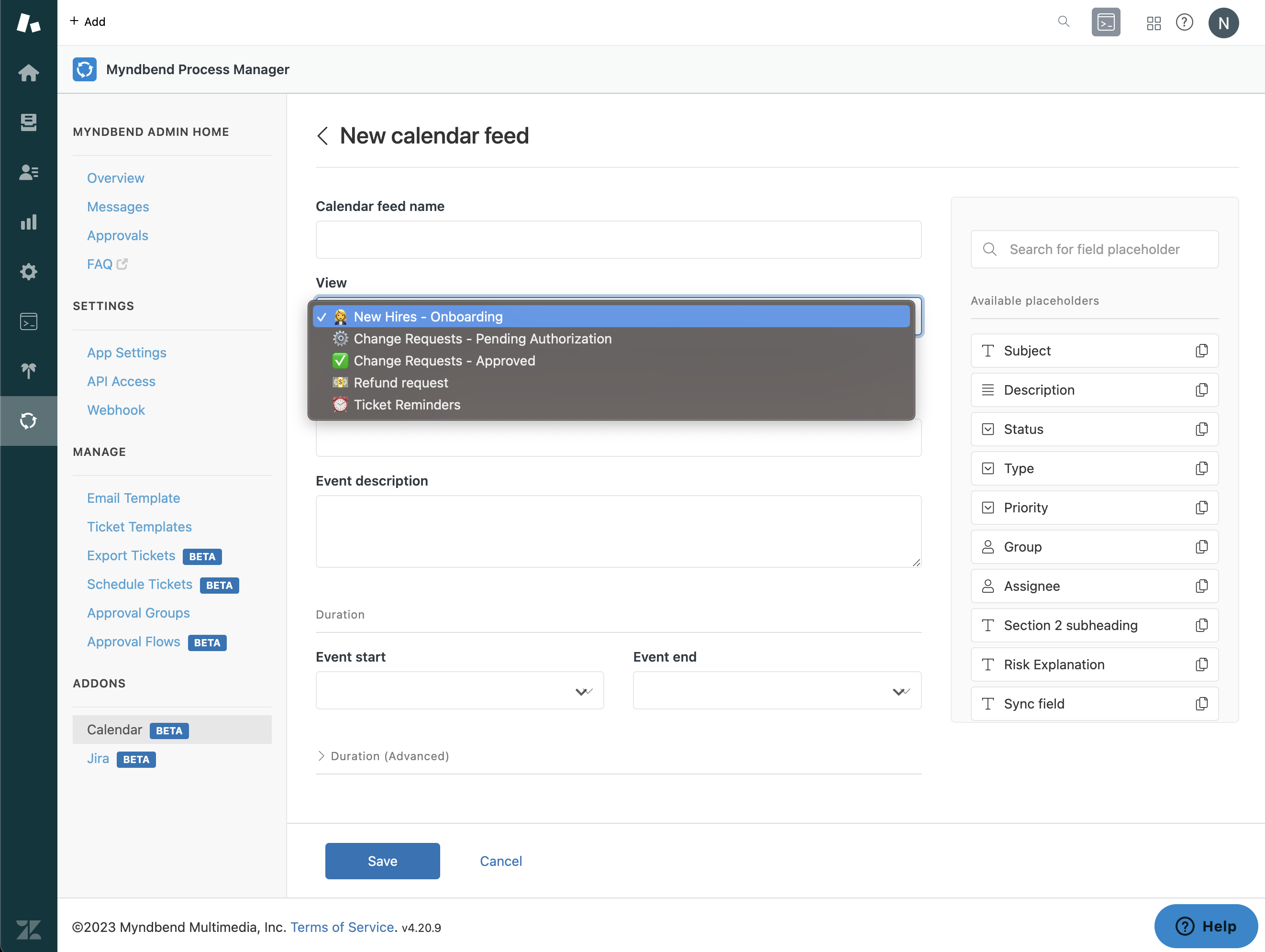 To make events more descriptive and relevant, you can use Zendesk placeholders to reference data from the ticket. And with parameters that read data from your Zendesk tickets, you can easily select the time range of the event by choosing the relevant fields.
After saving the configuration, all that's left is to get the iCal link and import it into your calendar. With Myndbend Process Manager's Calendar, you can streamline your workflow and ensure that important events and deadlines are always top of mind. Try it out today and experience the difference it can make in your organization.