In order to create a template, open up the app, and click on the Create template button in the top right corner:

A new template form will open: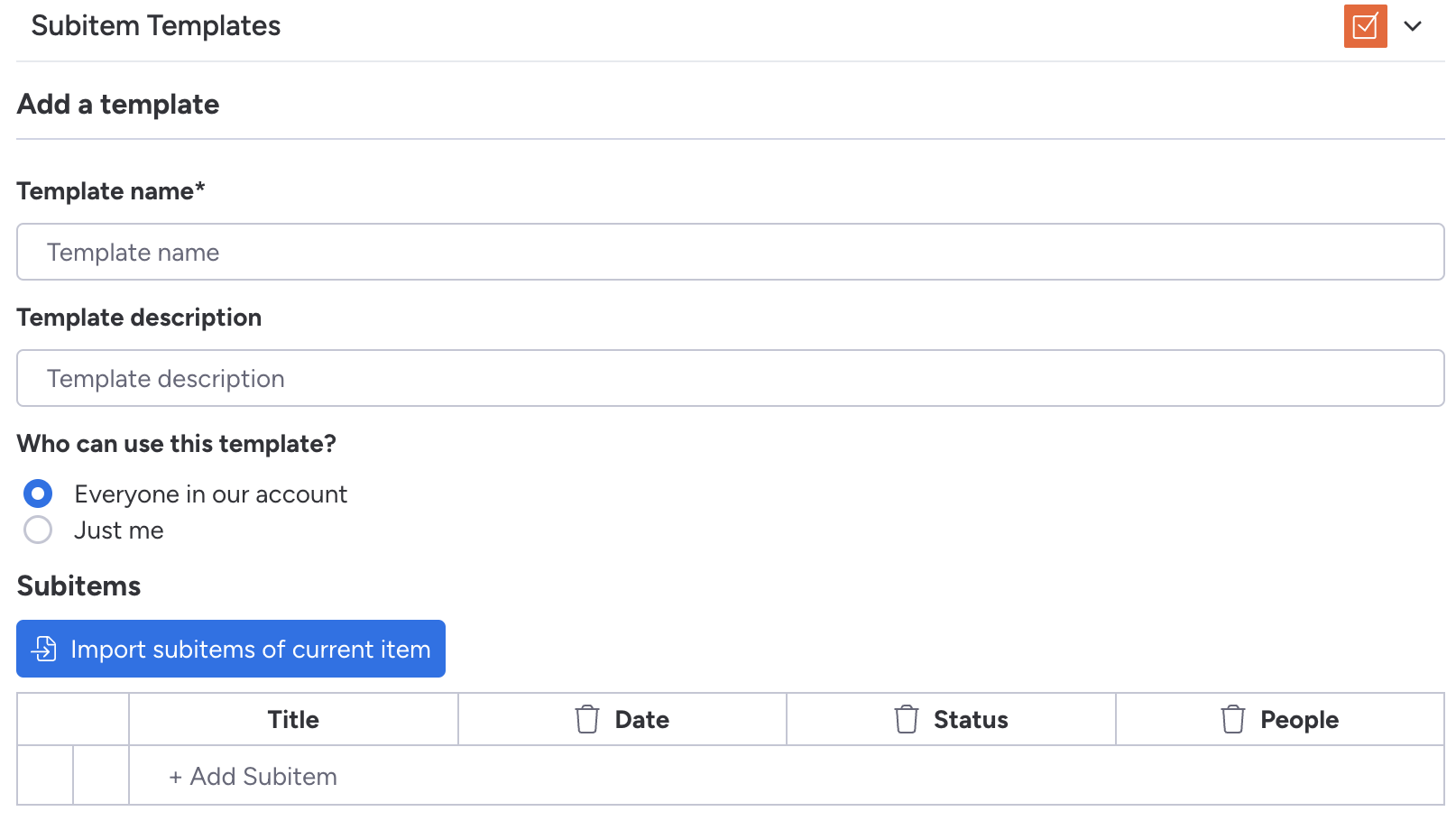 In this form, you can either add new subitems manually or import them.
Unless you use the import option, only the column types that can be edited are shown in the template. These fields will be marked with the pen icon, to indicate that they can be edited directly in the template. Currently supported column types are:
If you need other column types, they can be added by using the option of importing subitems from the current item.