Want to streamline your ticket creation process and save time on recurring tasks? With Myndbend™ Process Manager's Schedule Tickets feature, you can easily create tickets from templates on a specific date and time in the future – whether it's a one-time occurrence or a recurring event.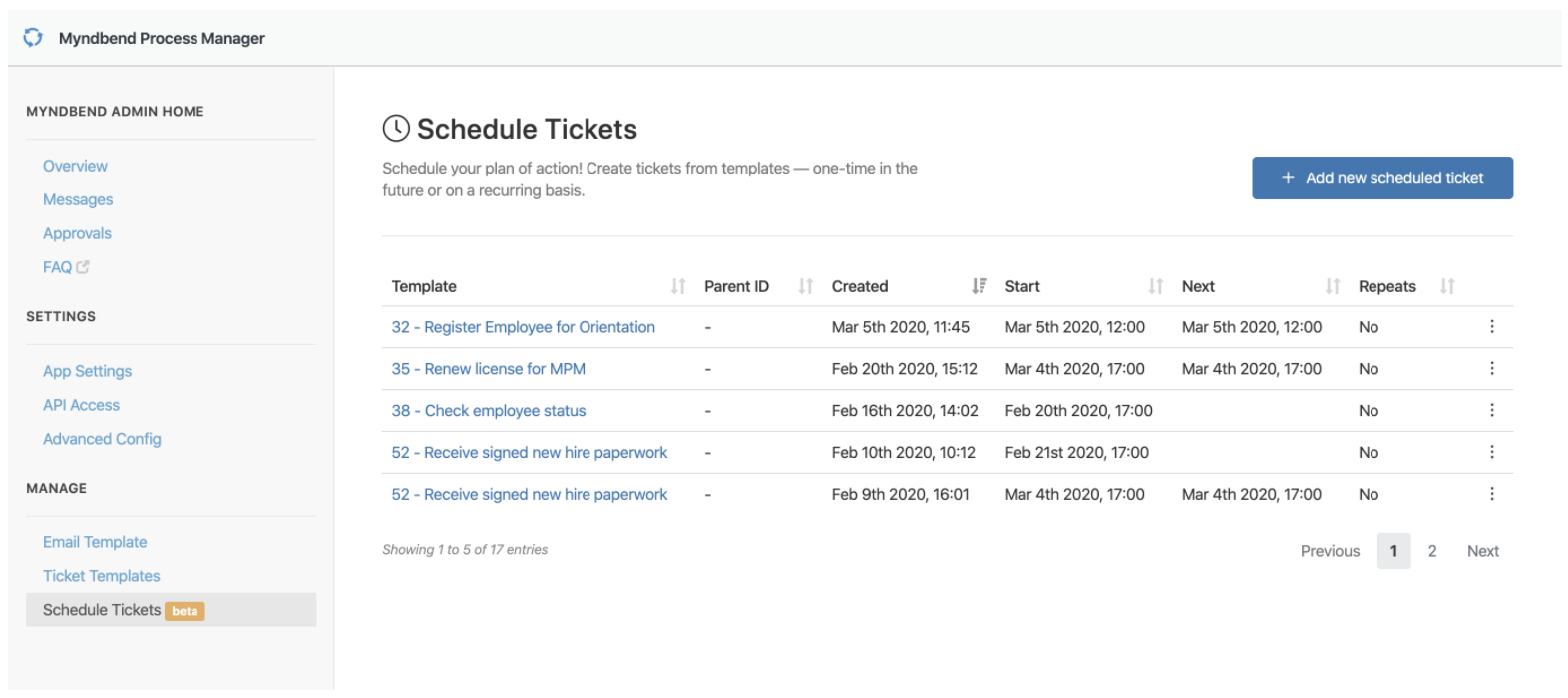 For example, you can automatically create a recurring ticket once per year to check employee performance or monthly security audits, without having to manually create each ticket. Simply select any of your Ticket Templates and schedule the ticket creation for a specific date and time.

See it in action: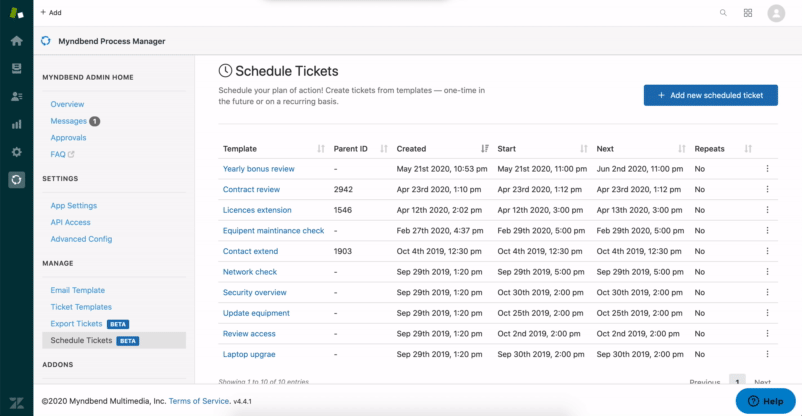 This powerful feature is designed to simplify your workflow and eliminate the need for repetitive manual tasks. With Myndbend Process Manager, you can stay on top of important tasks without the hassle.