Once you have successfully downloaded and installed the app and added it to the View, you can begin to create a number of new customized subitem templates to apply to main tasks in your monday.com board.
Step 1: Click the Updates icon on your main task item which will bring you into the Updates field. Once in the Updates section, click Subitem Templates as indicated below. The app will now appear.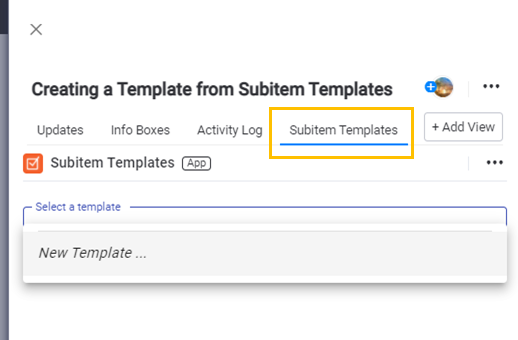 Step 2: Select New Template. You will be prompted to create a name for your subitem template. Enter the name and select Create: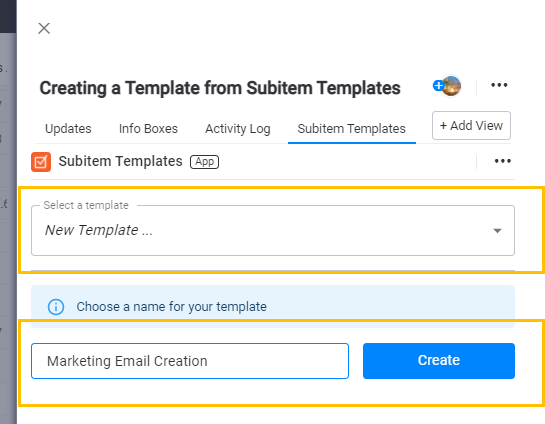 Step 3: You can now begin to add specific subitems to the template one at a time: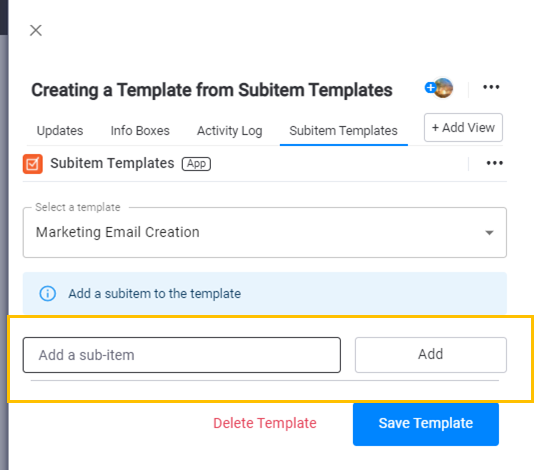 In addition to adding a title for each Subitem, you can also include an Owner and a Date (if you want). Make sure that the Owner you selected is included as a collaborator on the Project Board.