In Myndbend™️ Process Manager, tickets that are created from a template can spawn new tickets when they are either solved or approved. For example, you may have a request to set up a new hire and the first child ticket could be to have the new employer sign paperwork. Only when the agent confirms that the paperwork has been signed (either by solving the ticket or approving the request) will the rest of the onboarding tickets be created.

Steps for Setup
Please click on the Myndbend™️ icon in Zendesk's left menu.

Make sure that the

Myndbend™️ Webhook and Process trigger are created.

Find the template to which you want to add sequenced events, and click on the menu (3 dots) on the right side, then click

Modify

.

On the template page, locate the following fields and fill them in:

The Sequence Event can either be Solved, Approved or Partially Approved (if enabled in the App Settings). The sequenced template (or set) becomes the template or set of templates that would be invoked when the ticket created from the initial template is Solved, Approved, or Partially Approved.
Once the automation is set up, you will see a message displayed below your template: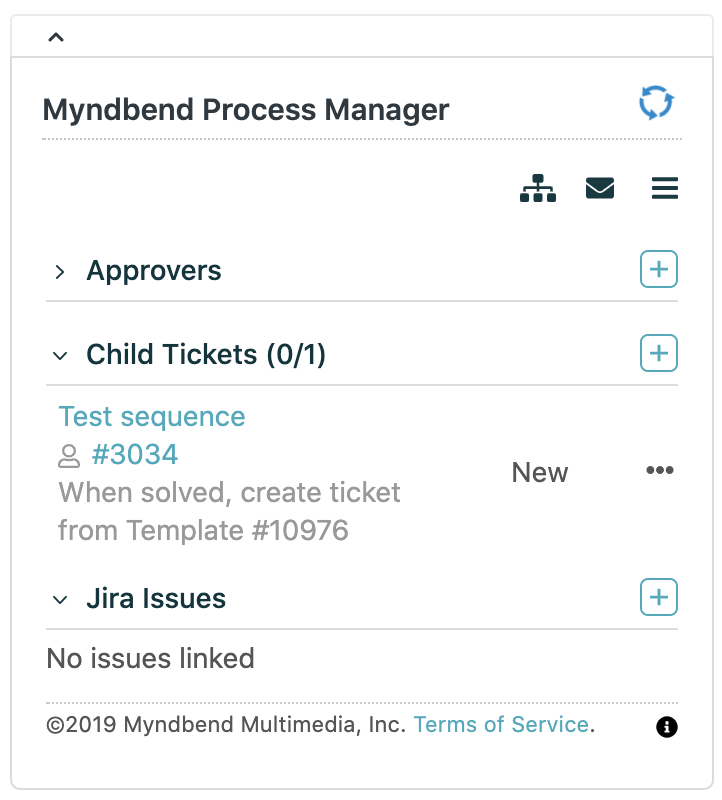 When you add the first child ticket from your template (first in sequence) and solve or approve that ticket, you will then see the additional tickets created after about 30 seconds.