Often tickets created in Zendesk (but outside of Myndbend™ Process Manager) relate to other tickets and therefore should be designated as children of a parent ticket. With MPM, you have the ability to link most Zendesk tickets to a parent ticket (and un-link them). The ticket will be listed amongst the other child tickets displayed in MPM.
Steps to linking a ticket to a parent
Looking at the ticket displayed on your screen, click Menu (the icon in the top right corner of the app) >, then Link to Parent
Note: This option will not be displayed if the ticket is already a child of another ticket or if the external_id of the ticket has been populated (eg. external system import).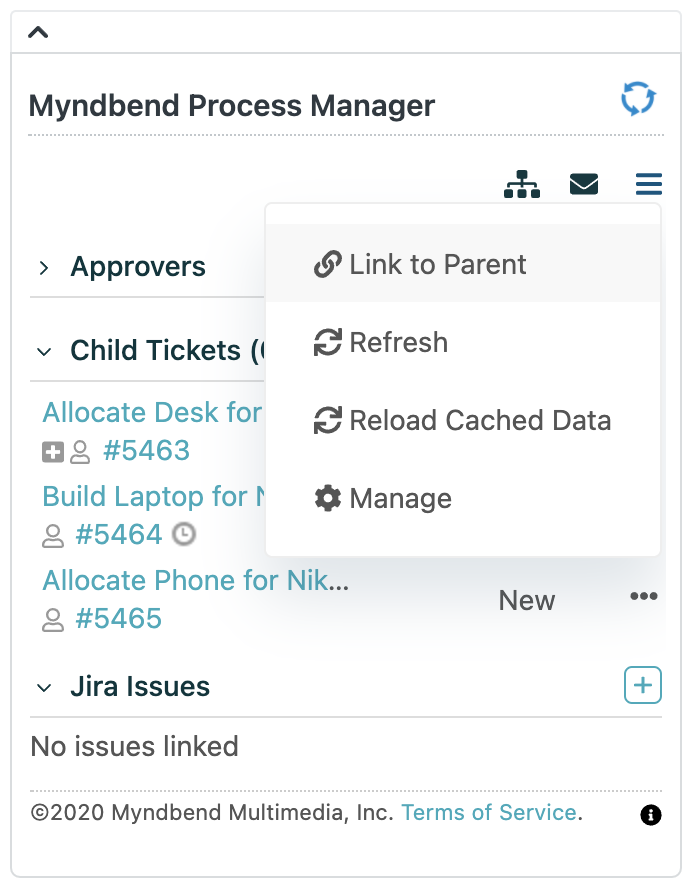 Steps to un-linking a ticket to a parent
If you find the need to detach the ticket from its parent, you may "unlink" it by clicking the menu icon next to the ticket in the Child Ticket you want to unlink, then clicking the menu option "Unlink from Parent":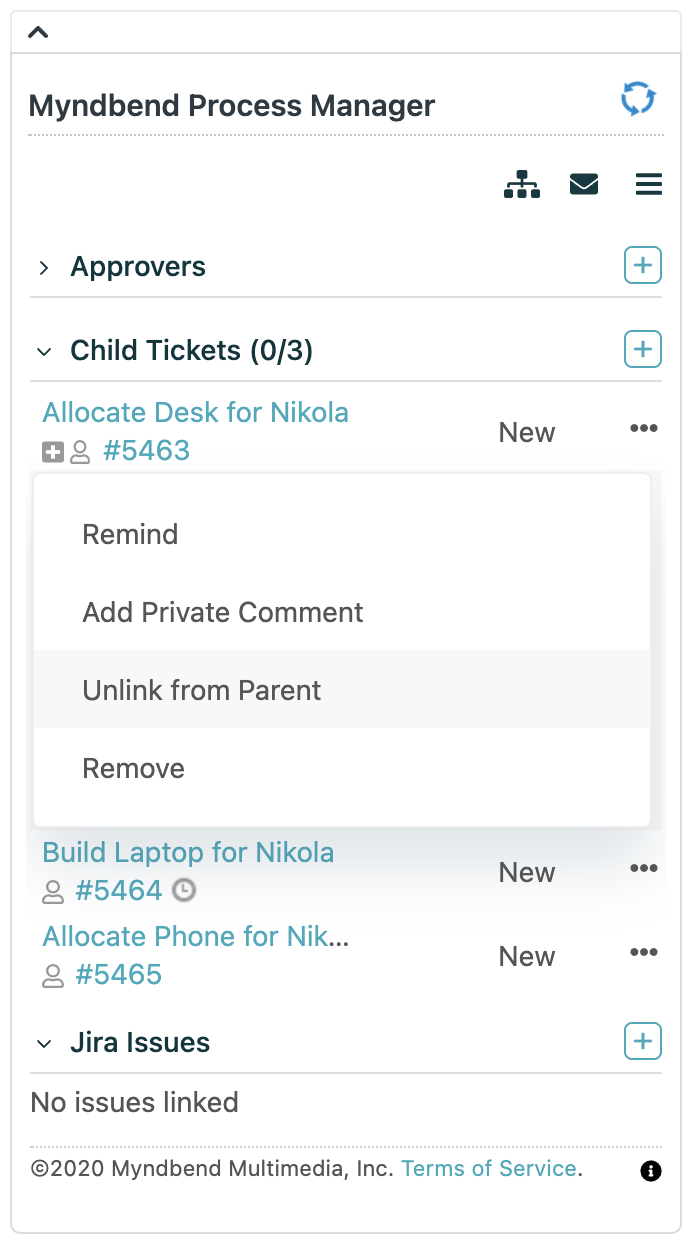 Have questions? The Billow | Myndbend team is here to help! Feel free to Contact us or Schedule a call.