In the previous step, all of the old processing triggers in MPM were deleted. Next, a new trigger will need to be set up that replaces them. Below we will cover how to install the webhook and new processing trigger.
Start by navigating to Myndbend™ Process Manager in the left Nav Bar > Webhook: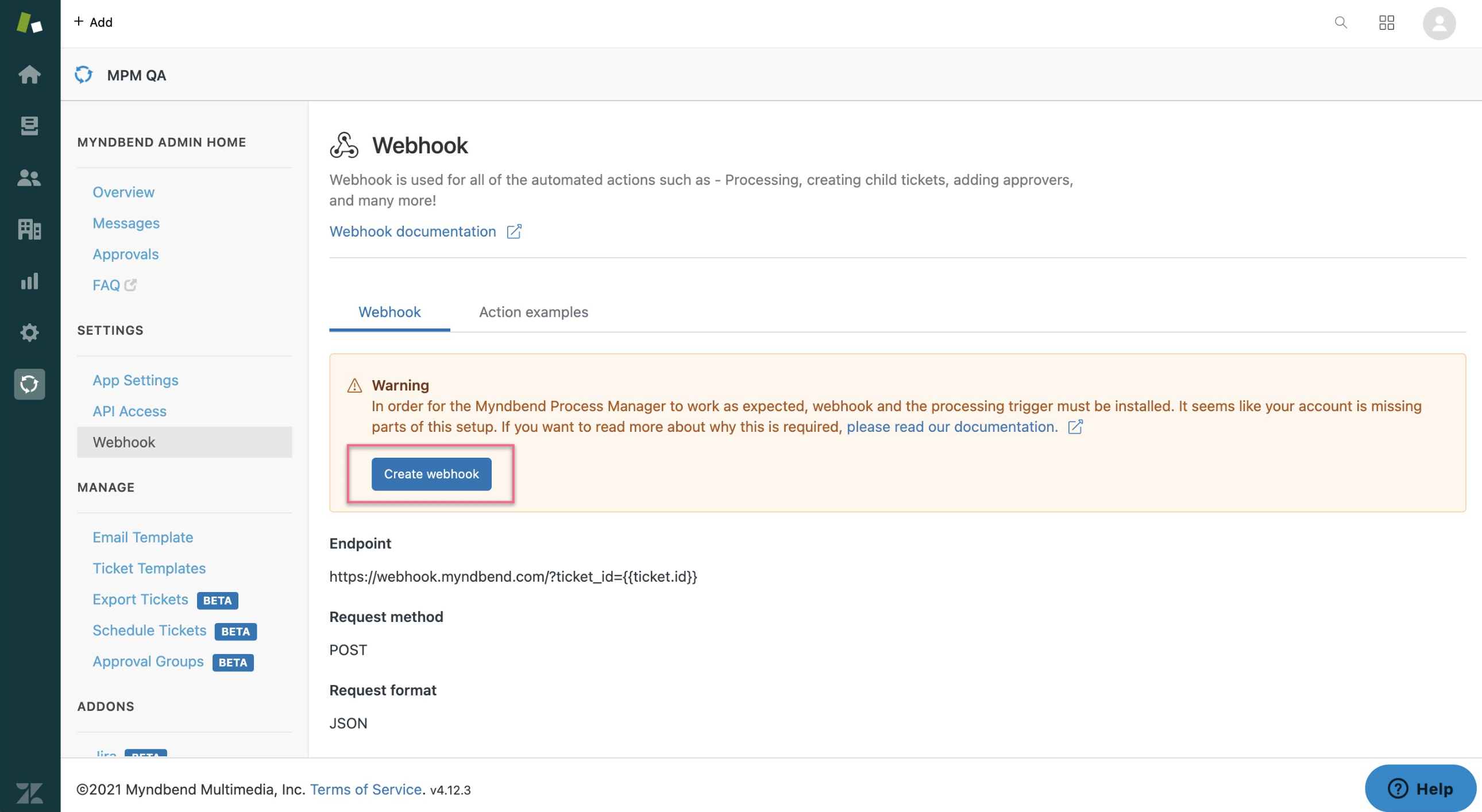 First, click on the Install Webhook button. This will install the MPM webhook that is used for all automated actions.
The next step is to install the processing trigger. On the same page, click on the Install Trigger button: