To start the configuration for Slack addon for Myndbend Process Manager, navigate to the Slack page in Myndbend Process Manager admin app. You will see the following screen: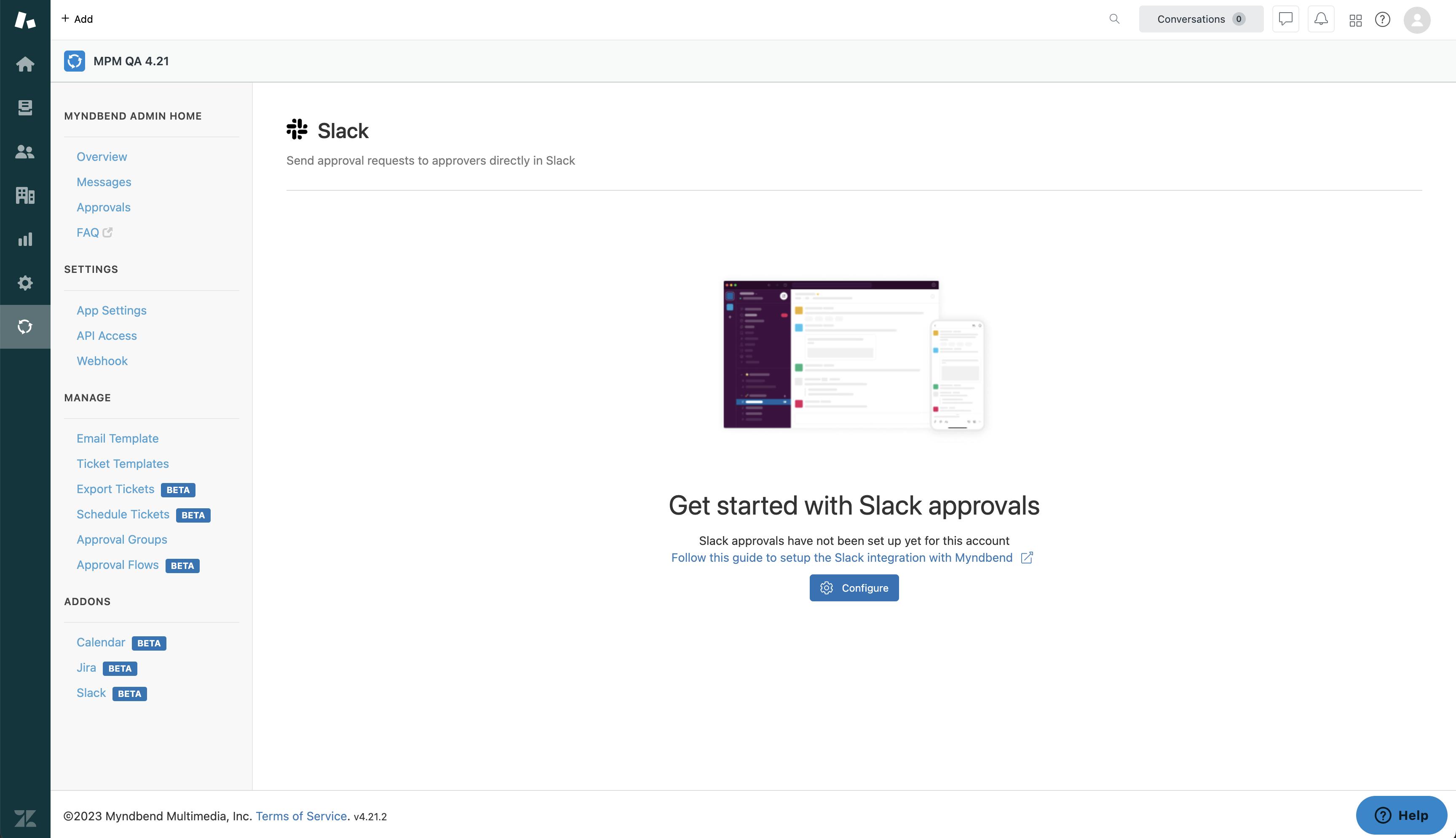 From here, we need to connect your Slack workspace with your Myndbend Process Manager account. Click on Configure to get started with that.
After clicking it, you will be redirected to the Slack page, that, assuming you are already logged in, will look something like this: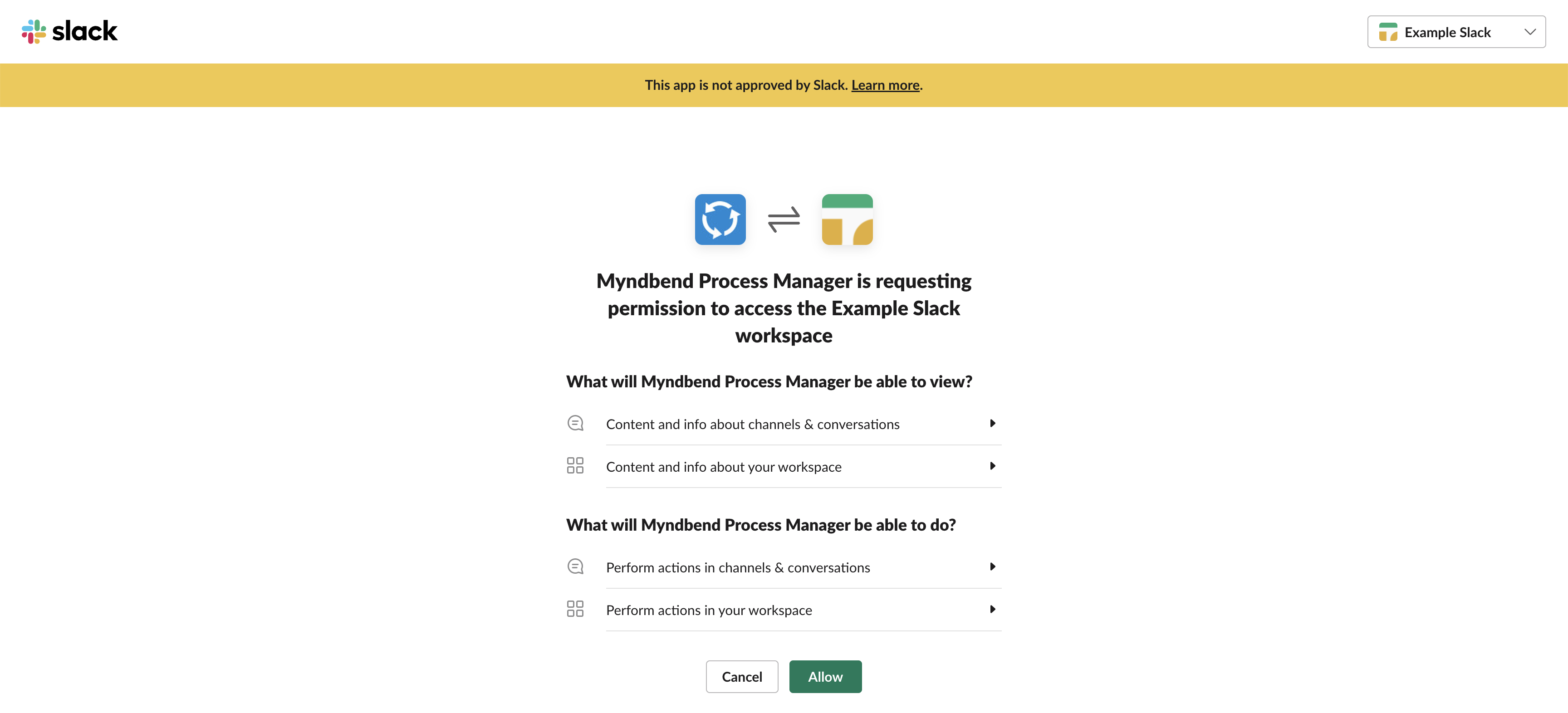 This is the page where you will have to Allow the connection between Myndbend Process Manager and your Slack workspace.
In case you are not an admin of your Slack workspace, this page might look a little bit different, as you will send a request to your admin for this app to be approved.
If you are a member of multiple Slack instances, you can choose the Slack instance that you want to use from the dropdown menu in the top right corner of the screen: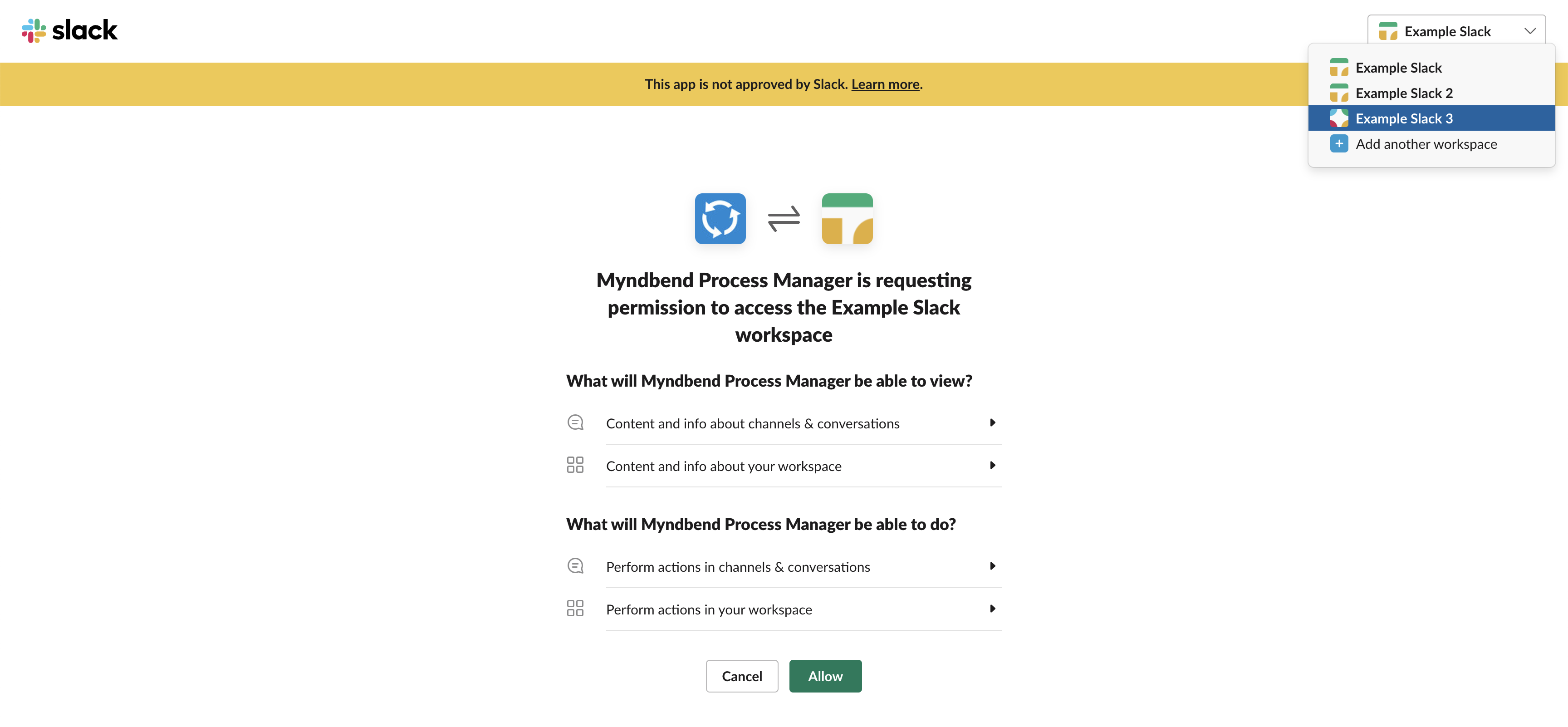 Once the app is Allowed, you will be redirected back to our app!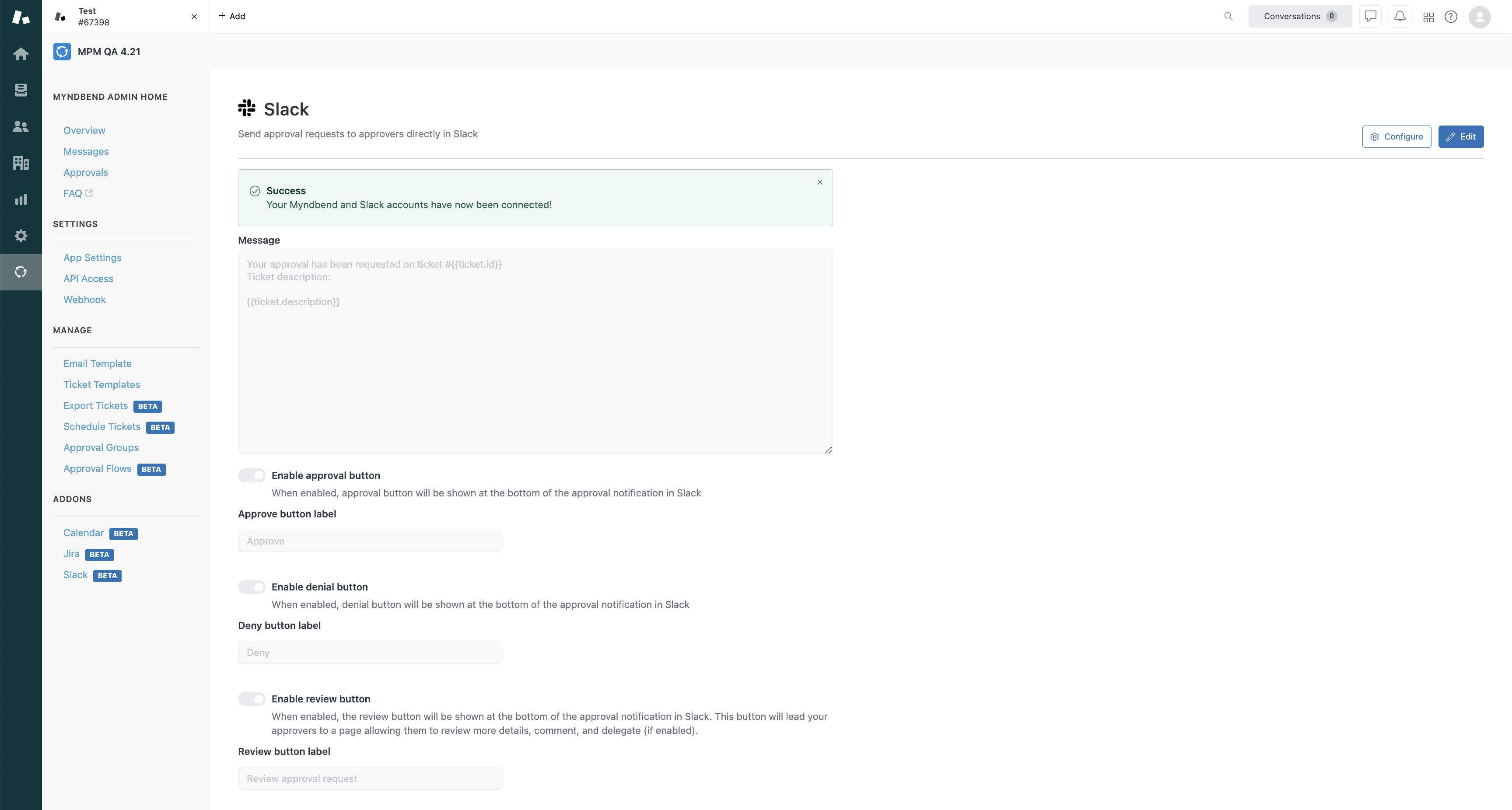 You are all set! From now on, each time the approver is added in, if he exists in your Slack workspace - He will receive a message from our app allowing him to take action straight from the Slack: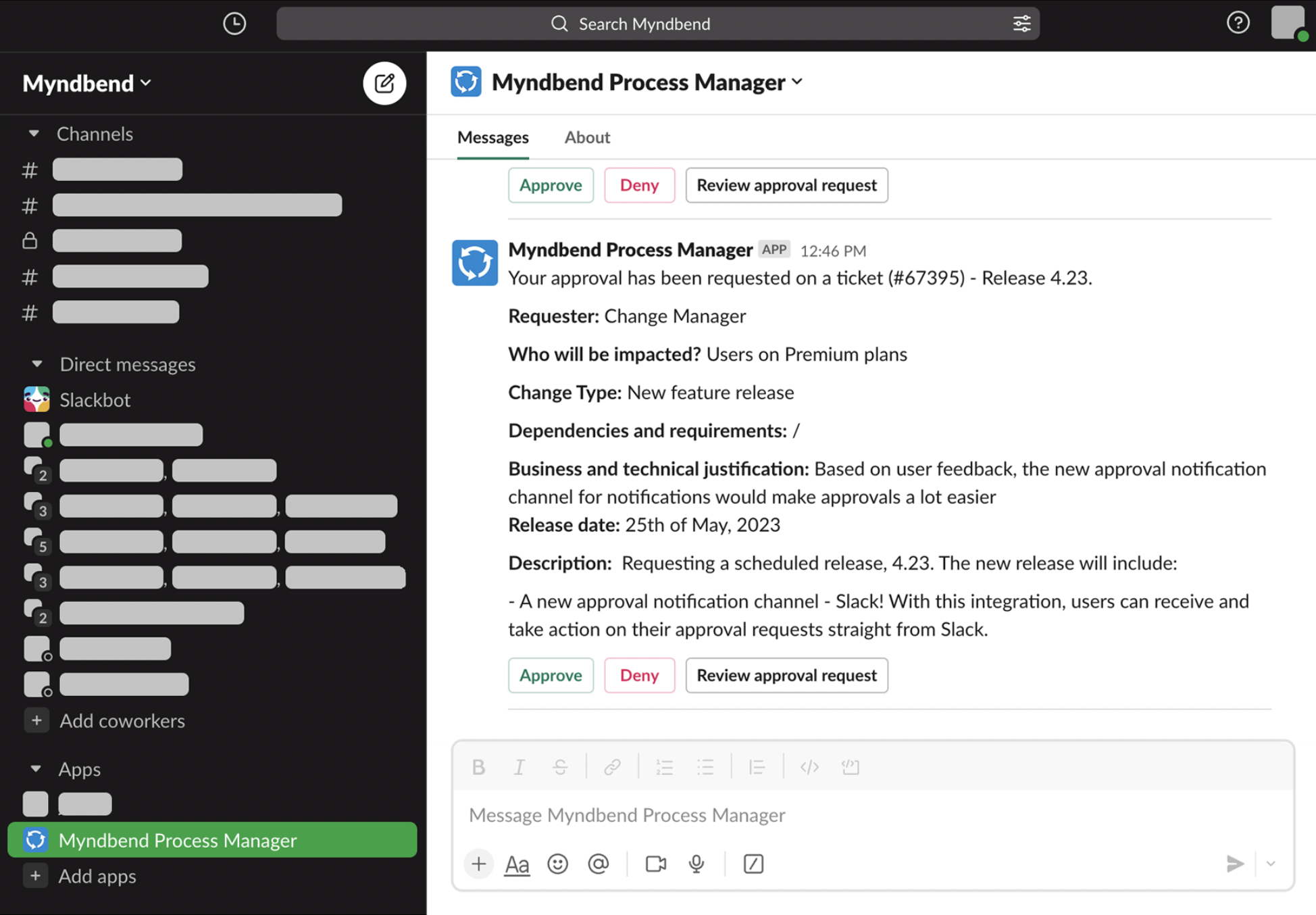 From here, you can customize the message and actions that your approvers will see. Read more about that here.