An approver can be added to the ticket by clicking "Approvers" from the "Add" menu. Approvers that do not show in the initial list on the "Add Approver" dialog box, can be found using the search functionality displayed in the below screenshot.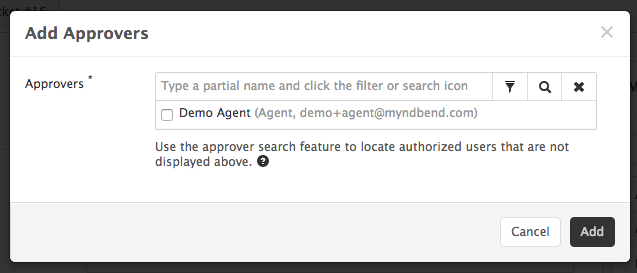 Agents are always available to be approvers and will show in the list of users on the "Add Approver" dialog.
End-user's can become approver's if they have the tag you've specified in the app settings (see screenshot below), default value is "approval_allowed," and "Check to enable end-users as approvers" is selected. End-user approver's can be found by using the search functionality on the "Add Approver" screen, as long as the end-user profile has the approval tag.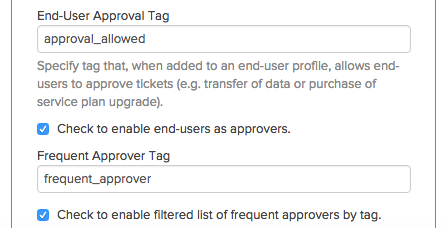 Too many clicks to find and add the approver of choice? Enable "Frequent Approvers..."
Check the field "Check to enable filtered list of frequent approvers by tag" in Settings, and add "frequent_approver" tag (or tag of your choice) to user profiles (end-user or agent). Only those specific users will be listed "add approver" screen and all others can be located using the approver search field.  If this option is turned off, only Agents (regardless of tagging) will show on the "Add Approver" screen.